Current song - click to listen >Loading ...
Stream title:
Server status:

KITECH - THURSDAY 22/3/2018 20:00 (GMT)
Previous guests - AUDIO - NUMEK - GREMLINZ - MAZTEK - SKULL - MATAR
GREY ONE - CARNAL MOTIVE - COOH - TREO - THROTTLER - MYSTIFICATION
SWITCH TECHNIQUE - OPTIV - INHUMAN TERROR - KITECH - SPOOKANE



Dirt Lab Audio (formerly Dark Wax Radio)is the only internet station in the
world dedicated to promoting dark Drum & Bass. Working with unsigned
artists & new labels enables us to give listeners the freshest talent
the dark DnB scene has to offer.
Our 'Airplay For Promotion' exchange agreement with artists and labels
means the stations running costs are kept at a minimum whilst giving
dark drum & bass world wide exposure. Lock on to the stream any time of day via our website to hear everything
from tear-out filth to moody minimal. If you're a Dark DnB DJ & would like a show on Dirt Lab Audio, get
in touch.
email: info@dirtlabaudio.com
Skype: DirtLabAudio
Buy Dirt Lab merchandise. All T-Shirts are £13 GBP + £3 postage. T-Shirts are heavyweight cotton and available in sizes S, M, L.
Please allow 1 - 4 weeks for delivery based on your location. Items are shipped from the UK.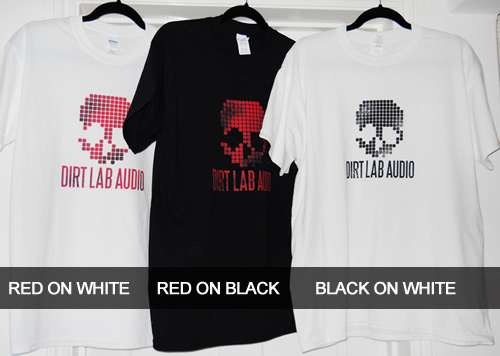 SELECT YOUR COLOUR AND SIZE:

MONDAY
12PM - 02PM - SKULL DIGGERZ (USA)
06PM - 08PM - available
08PM - 10PM - available TUESDAY
08AM - 10AM - THE HARASSER (Poland)
08PM - 10PM - VOID TYPE (UK)
10PM - 12PM - KURRUPT (UK) WEDNESDAY
02AM - 04AM - OCTAL (Spain)
08PM - 10PM - DEATHSOUNDBAT RECORDINGS SHOW (Russia)
10PM - 12AM - GUEST SHOW SLOT THURSDAY
02AM - 04AM - SIDEFFECT8 - TheWarAgainstThePublic (USA)
08PM - 10PM - HELLS KITHEN with MISTAHG, IGLA + Guests (Russia)
10PM - 12AM - MORBID (France) FRIDAY
02PM - 04PM - DJ TROUBLE (UK)
06PM - 08PM - available
08PM - 10PM - TEKSTEPPA & ONYX (UK) SATURDAY
02PM - 04PM - SAMAD (Canada)
04PM - 06PM - MERSH (USA)
06PM - 08PM - available
08PM - 10PM - METADATA (UK) SUNDAY
02AM - 04AM - NIGHT CRAWLER (Italy)
06PM - 08PM - PSYTEK - NEUROTEK REAKTOR (Russia)
08PM - 10PM - KATALEPSYS & GUESTS (Romania)
Dirt Lab Audio © 2007 - 2018